R65 LED directional warning light
Professional quality R65 ECE R10 amber flashers for your commercial vehicle, trailer, truck or agricultural vehicle.
Signalling lights such as the R65 ECE regulation R10 amber flash or orange colour 12v and 24v, is available in many sizes. From ultra thin or compact slimline strobes to professional grille strobe with bracket set. 

Suitable for 12v and 24v?
Tralert® delivers quality flash units that are suitable for both 12v and 24v vehicles. There is no need to buy a different flash unit for each vehicle in your fleet.
Why choose ECE R10 Speedlights?
ECE R10 indicates that the E electro M magnetic C compatibility, or EMC for short, has been approved.  This means that the interference emission of an approved product is low and the product can therefore interact with other electrical devices without interference. In addition, a tested product is sufficiently resistant to external electromagnetic interference caused by other electrical appliances. Modern vehicles contain a lot of sensitive electronics. Mounting untested flash units can therefore have a dangerously unsafe influence on these electronics and thus on the operation of the vehicle. So don't take any risks and choose ECE R10.
Why choose R65 amber flash units?
Not just any flash unit may be fitted to a (wheel) vehicle. It must comply with the R65 ECE regulation and bear a corresponding EU mark. In the directive E/ECE/324/Rev.1/Add. 64/Rev.1 e/ece/trans/505 REV.1 ADD. 64/REV.1 regulation No. 65 lays down the requirements that signal lights must fulfil in areas such as light intensity, visibility, conformity with the manufacturing process of these lights and quality marks etc. The Regulations on Optical and Sound Signals apply to the Dutch public roads. Article 5, section 2 states that yellow flashing or blinking light: consists of one set of yellow signal lights; the set complies with ECE Regulation 65 and has been certified in accordance with that regulation; the light is mounted in such a way that the signal can be seen around the vehicle from a distance of 20 m from the vehicle, measured at 1.5 m above the road surface. An unapproved strobe can therefore blind or emit insufficient light, which can endanger the safety of other road users with all the (legal) consequences thereof. So always choose R65-approved strobes.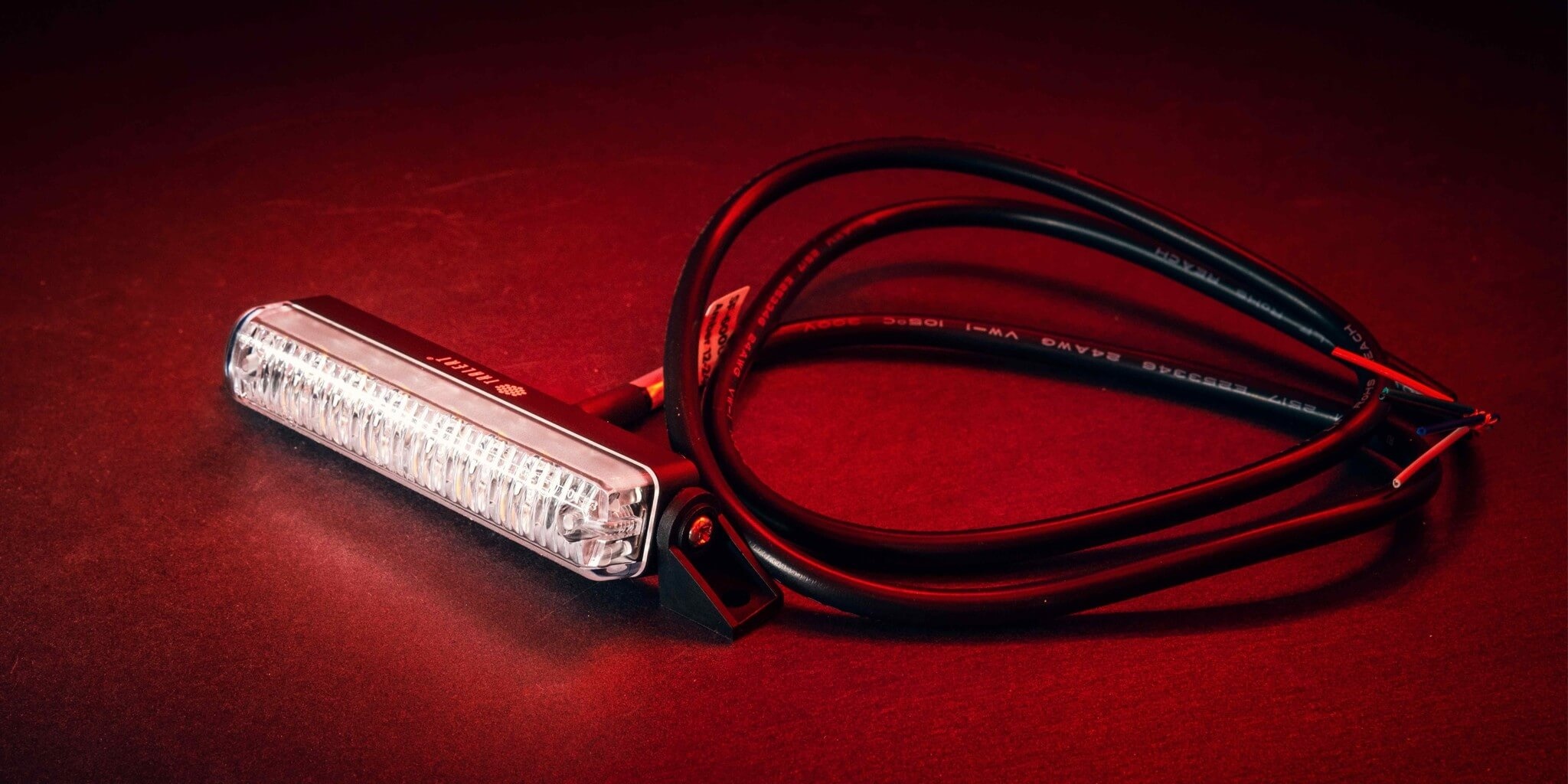 Certification R65 amber flash units class, approval mark, coding.
The quality flashers of Tralert® have the official quality marks. In addition to the certification marks, there are 2 different classes.
Amber torch ECE R65 Class 1 - Signalling light approved according to the ECE R65 directive.  This lighting has one intensity level.
Amber torch ECE R65 Class 2 - In addition, Class 2 lighting has two intensity levels. This means a so-called day/night mode.
Coding on the approved R65 Speedlight. X - this letter indicates that it is directional light emission. This is usually the case with flash units. T - This letter indicates that the light is emitted from all around (360 degrees). This is usually the case with flashing lights.
A1 - indicates that it is Amber-colored light, class 1.
A2 - indicates that it is Amber-colored light, class 2.
B1 - indicates blue light class 1.
B2 - indicates that the light is Blue, class 2.
CE - CE marking
E1- Letter combination e1 framed by black edges with the approval number behind. This indicates the emc suppression, with the corresponding test number.

Why is EMC suppression important?
EMC is important because it ensures that the vehicle on which the lights are fitted can take part in traffic safely.
When can I use amber flashers?
As a private citizen you may not use blue or amber flash. In the following activities or circumstances, a vehicle, if there is a chance that the vehicle is not noticed in time by other road users, yellow flashing light or flashing light: 
Activities for the provision of emergency assistance on or alongside the road using motor vehicles clearly equipped for the purpose.
Transport of indivisible loads insofar as this concerns vehicles for which exemption has been granted pursuant to the Regulation on Vehicles with regard to the dimensions of these vehicles or their loads.
Accompanying transports for which an exemption has been granted, insofar as this accompaniment results from the exemption and this is done with specially equipped vehicles.
Work for roads, works or facilities on, on, in or above roads, including slippery road conditions or snow clearance.
Work with obvious consequences for the environment.
Activities with motor vehicles clearly equipped for the purpose of providing assistance to and repairing or salvaging and towing away vehicles.
Work of the Tax and Customs Administration, including the Tax and Customs Administration/Customs.
Driving agricultural or forestry tractors, reduced-speed motor vehicles and mobile machinery, or trailers propelled by them, which are wider than 2.60 metres including the load.
ECE R65 class 2
The ECE R65 amber flashers class 2 from TRALERT® are approved in accordance with the European directives of the ECE REG 65. The ECE R65 class 2 has as an addition to the R65 class 1 that the lights can burn and/or flash at two intensity levels. This means a so-called day/night mode. The blue icon indicates that the R65 amber flashing light is available.
Are blue flash units allowed on your vehicle?
Blue flash units are only allowed for the fire service, police, ambulance and by the Minister of Infrastructure and Environment. Should you use it anyway, you will risk a fine of 90 euros.
Frequently asked questions
How does the installation of the R65 amber torch work?
When purchasing a LED light at Tralert ® will always include a user manual. Through the manual, the installation of these LED bulbs is very easy. If the manual is damaged or lost during installation, you can request it from us.
Are the strobes synchronizable?
Yes, in the manual it says exactly how this should be done. If it does not succeed, you can call our technical service for assistance or advice. This is indicated on the product with the code XA or TA which can be seen below. 
View the entire range here in led flash units.