LED marker lights with indicator
Side-marker with flashing light
Side-marker lights with flashing light function, equipped with LED technology. TRALERT® has a wide range of LED lights. The lights can be installed on vehicles with a voltage of 12 V and 24 V. This makes the lights suitable for various vehicles. This makes the lamps suitable for various vehicles, including side-marker lamps for cars, trailers, trucks and lorries. These lights are mainly used to make the width of the vehicle visible to other road users. In addition, the built-in flashing light function contributes to increasing road safety. If a large vehicle turns off in bad weather, the flashing side-marker lights ensure that the vehicle is properly illuminated at all times. As a specialist in the field of LED side-marker lights with flashing light, we would be pleased to advise you on the choice of LED lighting.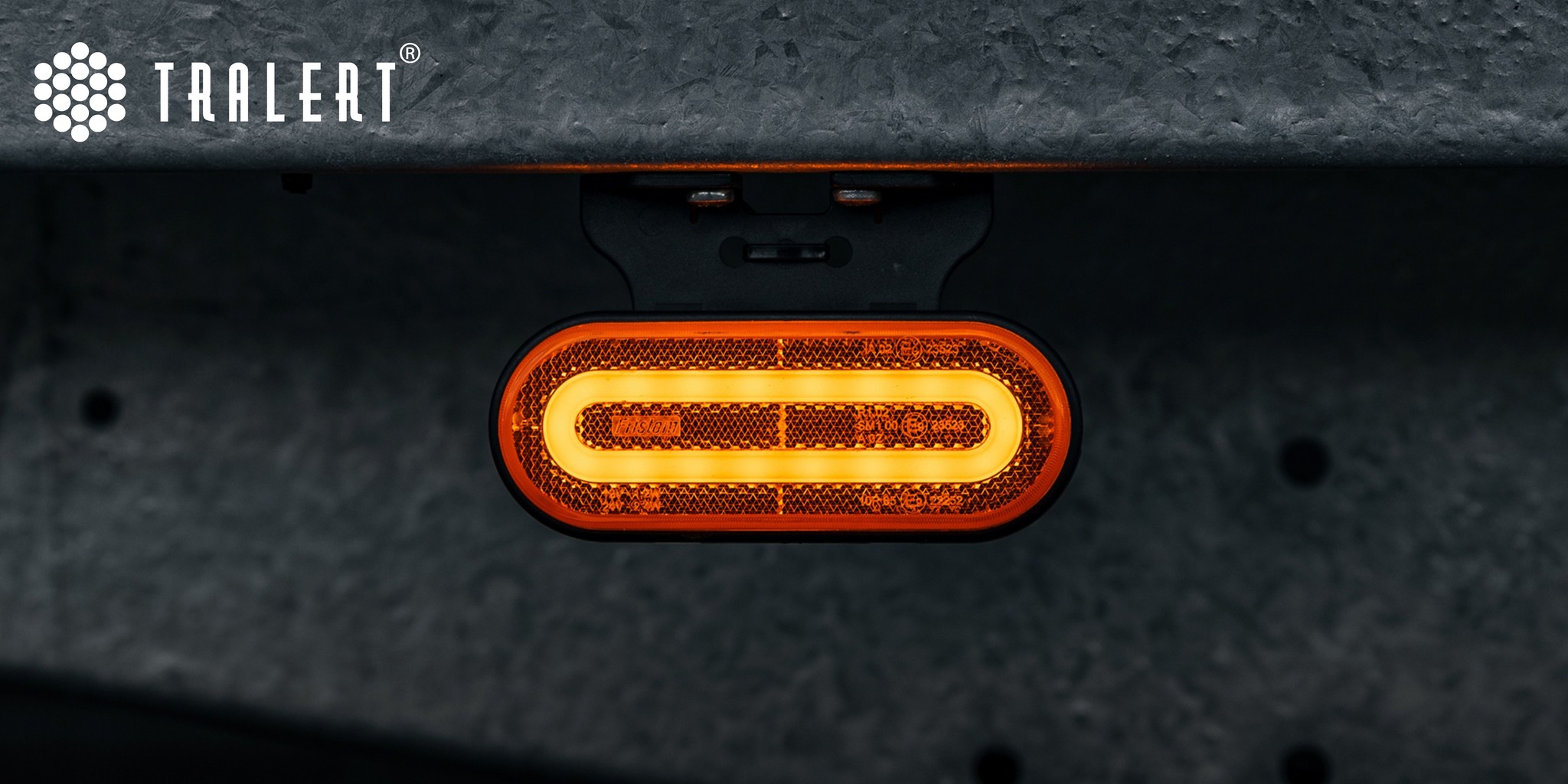 TRALERT® side-marker lights with indicator, which one fits your vehicle best?
Our product range includes side-marker lights with indicator from different brands. We work actively together with the supplier Fristom. In the TRALERT® range there are two brands that rule the roost, Fristom and TRALERT®. The lamps come standard with a 50 cm cable and are known for their low power consumption. Furthermore, they can all be connected by means of a cable. In addition to the cable, it is also possible to mount the lights on the vehicle by means of a mounting bracket.
At TRALERT® we consider it important that you go home with a suitable solution and a good feeling. For this reason we try to find a solution for every question in the area of lighting. Are you unable to find side-marker lamps with flashing lights that correspond to your wishes or needs? Please let us know, so that we can look into the possibility of custom-made solutions.
Ordering LED lights from TRALERT®
Ordering side-marker lights with indicator is quick and easy. You can simply order the LED lights from our dealer portal. Would you like to see the lights in real life first? Feel free to contact us to make an appointment with one of our representatives.

Frequently asked questions
What is the delivery time of side marker lights with indicator?
Because we have 90% of our range in stock, we can realise a quick delivery time. Ordered before 15:00? Then the LED side-marker lights will be delivered the next day. If the product is not in stock, we will let you know as soon as possible.
Why choose TRALERT®?
TRALERT® is the specialist when it comes to LED vehicle lighting. Thanks to our extensive network and many years of experience, we can support you in every area. If you have any questions, please don't hesitate to call us. Our specialists are available 5 days a week.
What is the warranty period for LED marker lights?
At TRALERT® the quality of the product range is paramount. Each product is tested before it is sold. This means that defective lights are removed from the product range and only high quality products remain. Should the lamp still be defective, TRALERT® offers you a long guarantee period of 2 years to even lifetimes.
Would you like to see our complete range of LED marker lights?